Faulty material, inadequate repair, no maintenance and unprofessional practices cause thousands of residential and commercial accidents every year. Hire Phase Electric, an experienced and certified electrical repairs service contractor in Los Angeles, CA
– Outdoor & Indoor Lighting Installations
– Electrical Panels
– Ceiling Fan Installation
– Switches & Outlet Installations
– Circuit Breaker Installation
Regular maintenance and repair are essential to keep your electric panels working correctly. At Phase Electric, our professional electricians will handle your electric panel installation services in Los Angeles, CA, and nearby areas.
Phase Electric is one of the most reliable and experienced electric panel repair companies in Los Angeles, CA. Our electric panel services can make sure that your house is working correctly.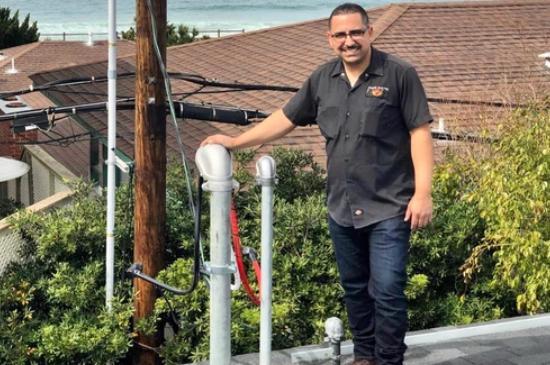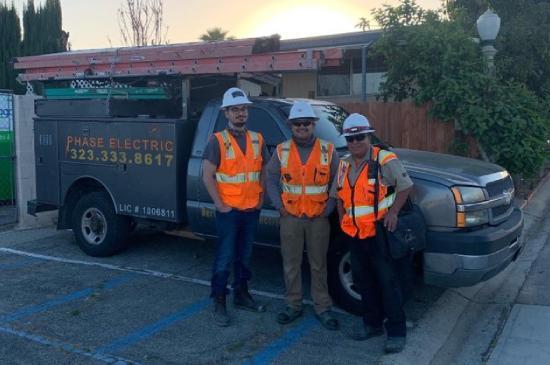 Electrical Contracting Company
Electrician in Los Angeles, CA
Phase Electric provides the best and reliable electrician services in Los Angeles, CA. We can meet all your electric installation and electric repair needs on time and within your budget. We utilize customized electrical accents and features to increase energy efficiency and lower energy bills. Let Phase Electric help you enhance your lifestyle and improve your property. Quote below.

Phase Electric offers commercial electric services in Los Angeles, CA. Our certified commercial electricians are trained to meet safety standards and energy efficiencies. Excellent pricing.

Electric panel repair services in Los Angeles, Pasadena, Gardena, Inglewod, Culver City and Downey, CA. We quickly diagnosing and resolve issues with your electric panels. We are professional electricians.
Los Angeles Electric Company - Phase Electric
Phase Electric has been delivering professional and reliable electrician services in Los Angeles, CA, for many years. We have expanded our electrician services to Pasadena, Gardena, Culver City, Downey and Inglewood. Our promise to excellence and customer satisfaction has made us one of the best electrical contractors in Los Angeles. We are committed to delivering high-quality craftsmanship standards and safety practices while completing projects on time and within budget. In addition, our insured and licensed electricians ensure the job is done with professionalism and utmost care.
&nbsp Happy
&nbsp Clients
&nbsp Panels
&nbsp Installed
&nbsp Panels
&nbsp Repair
Stuart and his team were terrific and did a great job while keeping our property clean. Their product selection and craftsmanship are highly appreciable. The final results are excellent. Therefore, we highly recommend their services.
We have used Phase Electric twice. But they never disappoint us with their friendly customer dealing and efficient electric installations. Let me add more, their staff takes responsibility off of our shoulders and performs a hassle-free job.
Stuart and his team installed light fixtures and removed existing fixtures. It was a great pleasure working with these guys who treated my property like their own and left me with satisfying results.
Our Prior focus is our clients' safety and happiness
We finish projects on time and within budget
For General Job Request to contact